Stain & Refinishing Products

Flawless Floors Stain & Refinishing Products.
We carry a wide range of products to suit a variety of budgets and tastes for your hardwood floors. Our most popular products are shown below. Please call for more information on products, current promotions, and custom options. Most finishes are available in four shine types. We typically use these products, and get superior results. The drying time ranges between 2-4 hours. Our finishes are also low voc products (under 275), and simply are the ultimate in durability. All furniture can go back after top coat in just 24 hours! All stains are low voc as well, and we have over 100 beautiful colors to chose from. We can also can custom mix any colors you would like upon request!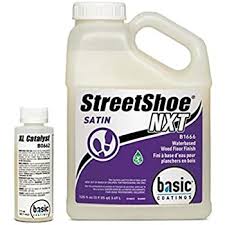 Street Shoe NXT: 
StreetShoe NXT Waterbased Wood Floor Finish with XL Catalyst is a waterbased system formulated especially for high traffic wood floors. It provides a clear finish that remains unmatched in performance and durability. StreetShoe NXT contains special UV inhibitors that provide even more protection for your floor from the sun's harmful rays. It's the fastest cure available, 90% cured in 24 hours.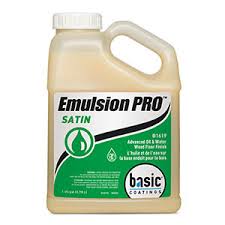 Emulsion Pro: 
Advanced Oil and Water Wood Floor Finish and Sealer. As a breakthrough in value, Emulsion PRO has what so many waterbased coatings don't – the warm, rich, amber tones of an oil-based finish. Emulsion PRO™ is self-sealing, VOC compliant and has an oxidative cross-linked urethane system that produces better wear properties than traditional oil finishes.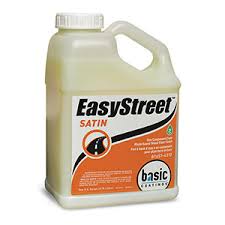 East Street: 
EasyStreet provides outstanding durability and clarity without the need of an external catalyst. EasyStreet's superior wear properties, low odor and ease of application make it perfect for Commercial, Residential and Sports Floors. It has a non-yellowing formula, and finish will not amber over time.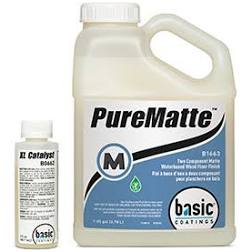 Pure Matte: 
PureMatte is a two component matte waterbased wood floor finish specifically formulated to preserve the natural matte look of wood. PureMatte provides commercial durability, excellent wear resistance and clean-ability with a classic matte look. It preserves the wood's natural beauty, and has a matte, low luster sheen.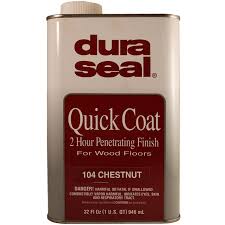 DuraSeal Quick Coat
DuraSeal Quick Coat Penetrating Finish is a semi-transparent stain formulated to seal, color and provide exceptional durability when used on bare wood and masonry surfaces. This rich blend of oil and resin gives hardwood floors a soft, satiny sheen. Its unique formulation provides a surface that can be topcoated in two hours. DuraSeal Quick Coat Penetrating Finish is available in existing DuraSeal colors as well as many Certified Minwax colors. It is available in 36 colors.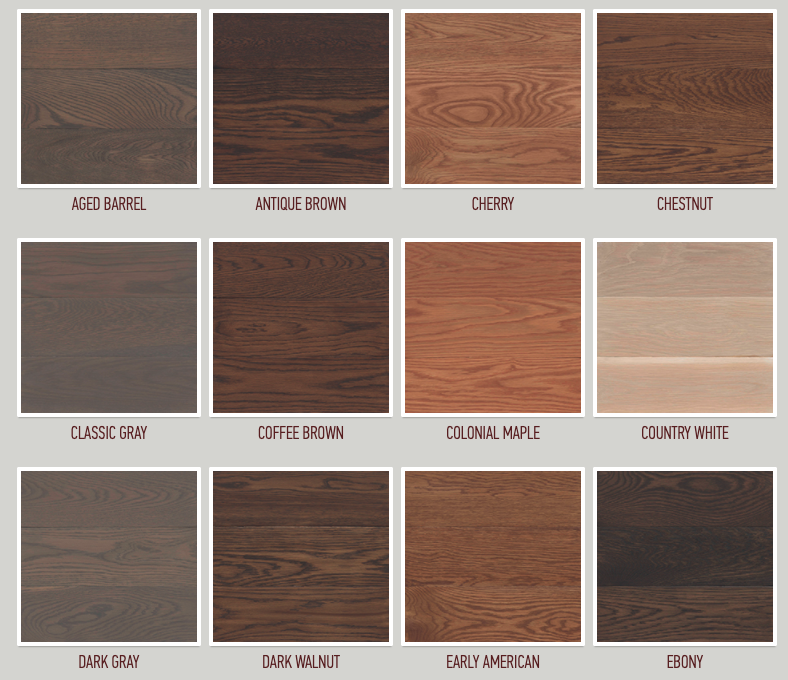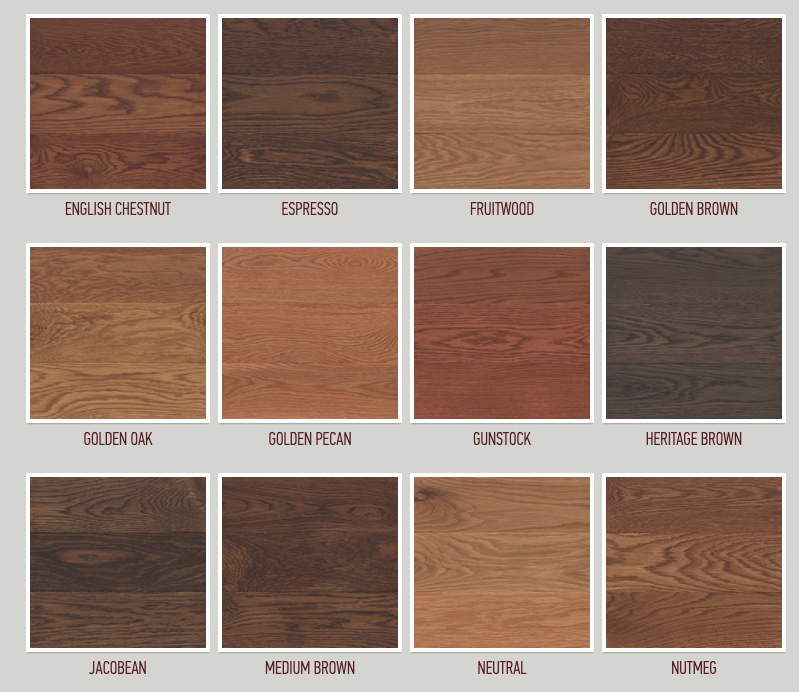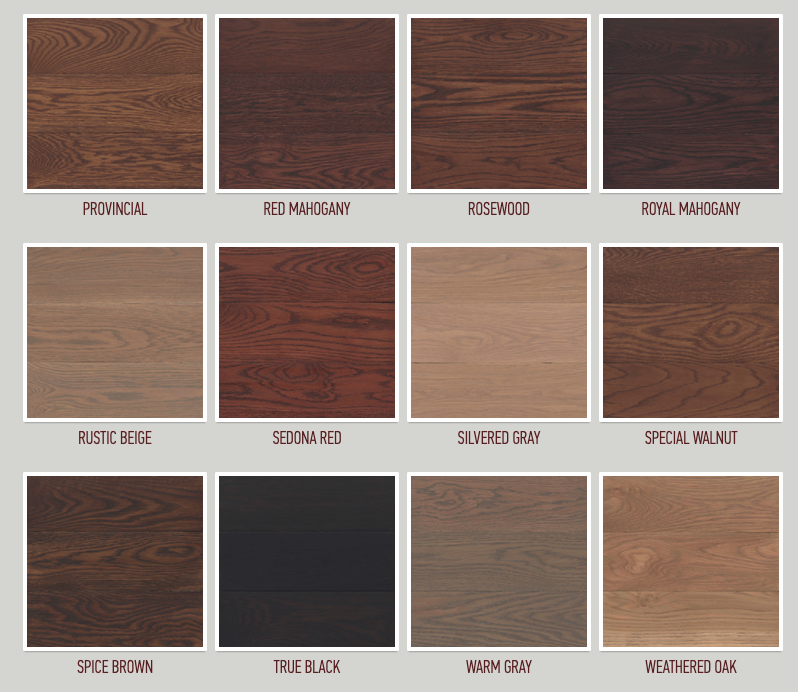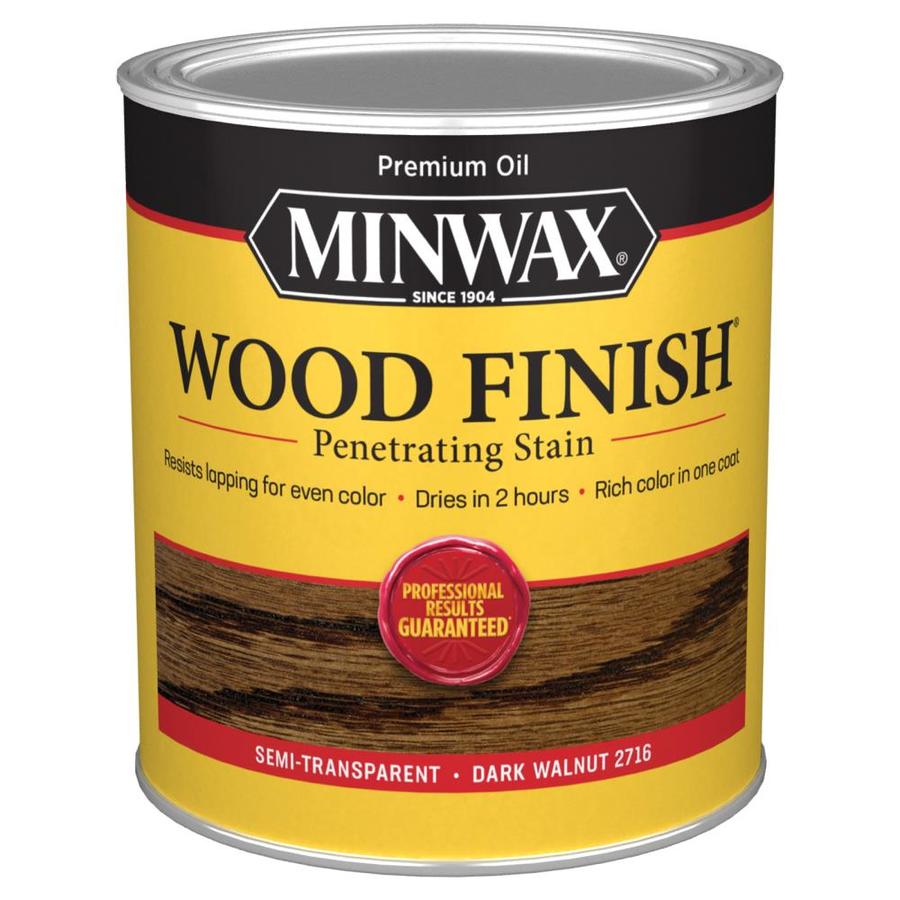 Minwax Wood Finish
Minwax Wood Finish is a penetrating oil-based wood stain, which provides beautiful rich color that enhances the natural wood grain. Now, in a new formula delivers the same premium oil-rich color as before, but in a single coat that dries in just two hours. It deeply has a penetrating color that enhances the wood's beauty in one coat. Available in 36 colors.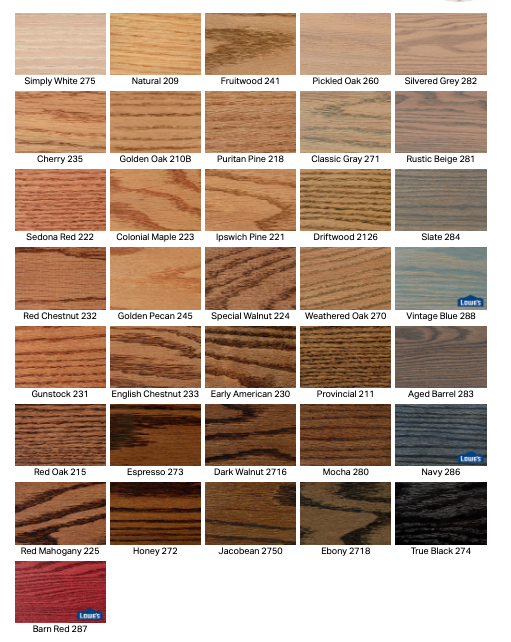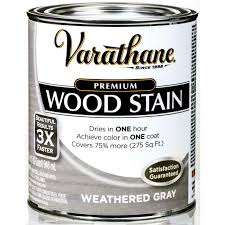 Varathane Premium Wood Stain
Bring out the beauty of natural wood – lighting fast – with Rust-Oleum Varathan Fast Dry Wood Stain. This high-performance stain features nano pigments, which intensify color clarity and highlight wood grain, delivering the perfect shade in just one coast. Varathane stain dries in one hour. Available in 31 colors.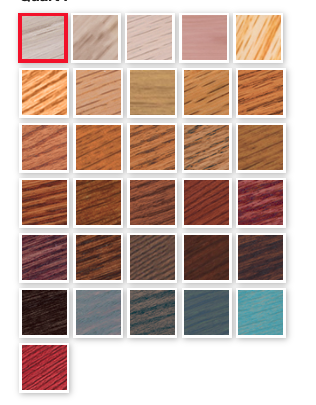 Request Your Free Estimate from Flawless Floors